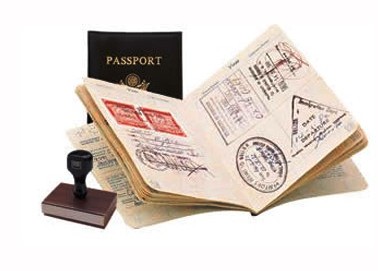 Travelling is great, fun and really pleasing for anybody. Even for travel photographers, who see it more like a job. But preparing for a travel could be a very time and money consuming process, especially if you travel abroad. Here in Russia there're two things I hate most of all about travel planning: expensive flights and visas.
While more and more carriers are appearing in Russia, making international flights affordable for the most people, the visa issue remains a pressing problem. It's not only about ambassy's beaurocracy, but also about accessibility. No problem to get visa in Moscow, but if you live 2000 miles away from the capital, will you travel there and back just to get a shengen visa sticker or will you prefer to travel to a non-visa country?
In the last 3 years many (~30) countries abolished visas for Russian tourists, including Israel, South Korea, all South-American countries, countries of South-Eastern Asia and some European countries (Croatia, Montenegro).
The latest news was that EU abolished visas for Albania and Bosnia. But shengen visa is still required for the citizens of Russia. I hope shengen will be abolished for us too, as this is one of the most crazy and problematic visas, which are given mostly for short terms and for single entry. Even American visas are multiple and up to 2 years term.