Today I'd like to share the tearsheets from Viv magazine. Th November/December 2010 issue features 2 of my photos.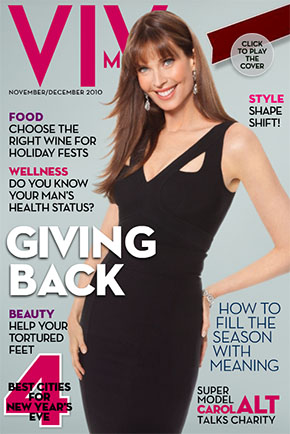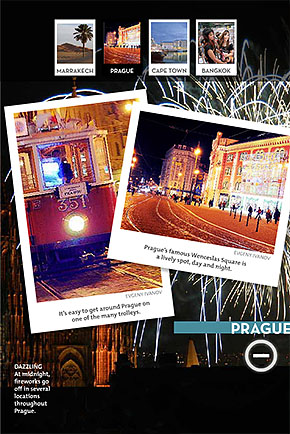 The article on page 48 tells about best spots for New Year's celebrations. In the
Prague section on page 50
you can see 2 pictures
The first is the busy square between Prague's major malls "Kotva" and "Palladium".
The second photo is the Nostalgic Tram #91, a historic tram that runs on weekends and holidays from April through mid-November. It offers vintage tram cars dating from 1908 to 1924, which trundle along a special route, starting at the Public Transport Museum and going via stops at all major tourists' attractions.
I'd like to say thanks to the guys from VIV magazine. They were my first publishers from the USA and it was great to work with them.