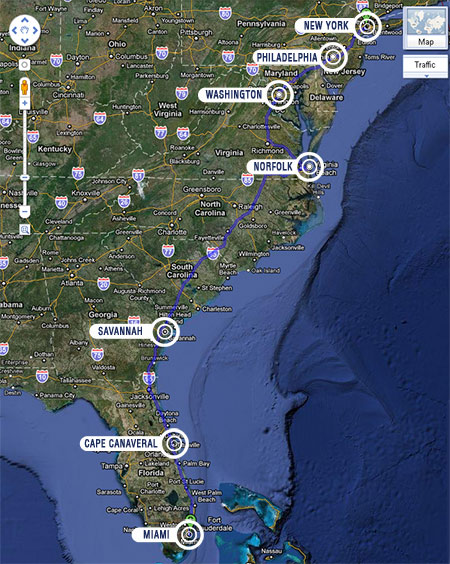 This year I'm going totravel a lot in the United States. My 1-year visa is approved, flight is booked, insurance is payed. On the 4th of April I'm coming to NYC to start a first short road trip to the south of Florida.
The itinerary goes through Philadelphia, Washington, Norfolk, Myrtle Beach, Savannah, Cape Canaveral and Miami. I'd love to meet anyone living in these areas to walk through the towns or just sit and talk with a cup of coffee. So if you're living somewhere near, pleaase contact me. One of the important things for me in this trip is to meet interesting people and learn there stories, to learn how people live.
My next trip might be much longer (up to 2 months) and I plan it to the Cape Cod, Boston and surroundings.