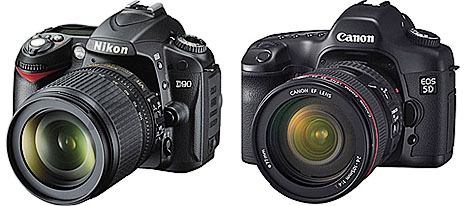 I've been a staunch partisan of Nikon cameras since I started shooting professional. My loyalty to this brand even increased when they released the first DSLR with HD video. I immediately upgraded to Nikon D90 and still use it for both stills and video production, but now I guess I'm losing my patience and adherance to Nikon. I've been waiting for HD video improvements for so long, but instead Canon has drastically improved its 5D Mark II.
To be honest 5D beats my Nikon D90 in terms of footage quality and has a number of versatile settings which my camera lacks. And now I'm ready to switch to Canon, even though I'd have to change all the lenses and speed lights.
Please tell me that Nikon would have something like 5D Mark II in the next 6 months. I'd love to hear this news at last!