Well, older generation here in Russia says that all the bad stuff comes to us from the west. This time they proved right.
The American snowmageddon at last came to Russia - I've never ever seen so much snow in just 3 days, which traitorously coincided with long 4-day holidays.
Such days are great to teleport to, say, Grand Canyon. I just took Cirrus SR22 and flew over Grand Canyon village. Of course I took some pictures, here are couple: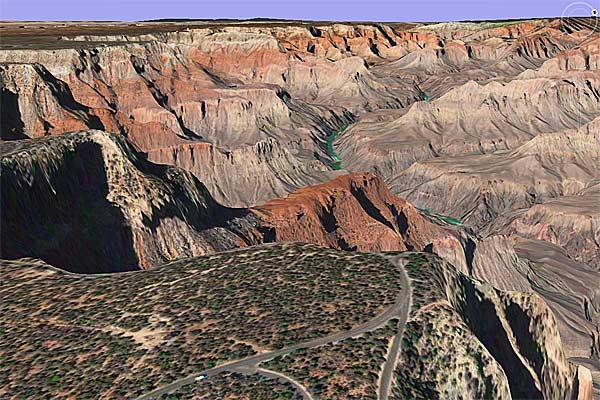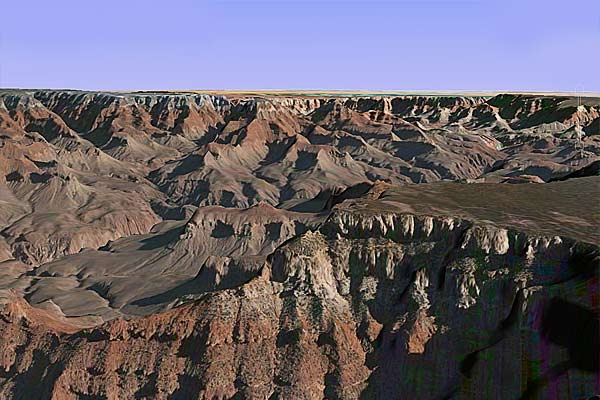 My Cirrus SR22 was a plane immitation option inside Google Earth and my photo camera was Print Screen button. I love Google, all their products and philosophy. It takes you to the future and makes you feel like a child, when you first use some of their programms. I don't know how they do that and how much work should be put into what they do, but I truely feel awe about Google, when I see real 3D terrain of Grand Canyon where I can walk into every minor spring or when flying over NYC skyscrapers which look like real.
This is truely amazing and fantstic! That's why I love Google.